November 11, 2007
Settlers of Catan and The Crazy Stone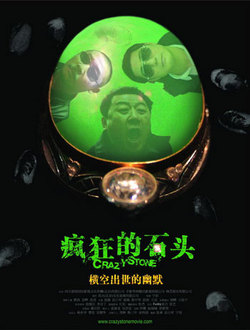 Tonight was originally a movie night, but Mitch and Tintin had to cancel which prompted Wendy to ask if we could have a game night instead; she said she was movied-out. So it ended up Wendy, Brian, Matt, Ling, and Thomas showed up, but I was a little annoyed because everything came together so haphazardly. For starters, Brian asked if we had any coupons to get food after I IM'ed him that morning, and I thought we had confirmed going to King Buffet at 7pm; that Matt and Ling would be carpooling with Wendy and Brian; and that Thomas was not coming because he never replied to the mailing list and Brian said not to count him in. Brian did say he would call back if that changed, but I missed his calls and didn't see any of Wendy's IMs (which ended up on my work computer).
With me, things aren't going to go very well with last minute changes or decisions because I am not easy to reach when I am home. I also rarely like to do things on short notice. Anyway, what happened is Luna and I drove to King Buffet and it was only after we were there for a while that I discovered Wendy's voice mail. We ended up ordering from Golden House Chinese and picked up on the way home to meet Wendy and Brian to eat. Matt and Ling would show up later, because they already ate, and I didn't even know Thomas was coming until later.
Regardless, we played a Seafarers scenario of Settlers of Catan. Wendy and Brian played as a team. I ended up getting trapped into a corner very early in the game because I took a risk on more resources rather than ensuring I could not get trapped. So it became a very tough game for me to enjoy. Luna had a lot of fun though, because she kept exploring. The rest of the players thought she was far ahead because she explored so far, but she wasn't building anything which would hurt her later. Wendy and Brian ended up having enough room to build a little on the mainland while maintaining the resources needed to explore out and establish themselves on another island. That, with their development card victory points, won them the game.
Afterwards, we watched Crazy Stone because Luna really wanted to watch it and kept talking about it all night. Wendy and Brian ended up staying, I think, just because Luna was so enthusiastic about it. They were really tired though, and left before it finished because Wendy was falling asleep. I thought it was okay; I don't like that kind of humor so much and found the way it was cut a little disorienting. Matt thought it was very funny though.
Posted by josuah at November 11, 2007 6:44 PM UTC+00:00
Trackback Pings
TrackBack URL for this entry:
http://www.wesman.net/cgi-bin/mt/mt-tb.cgi/1372